Titanium Manufacturing Process and Products

Due to our capability to develop unique technologies and our accumulated expertise, we are recognized by our customers as a leading manufacturer of titanium sponge, in terms of both quality and quantity.
We also manufacture titanium ingots using titanium sponge as the primary raw material. Distinctive features of our large titanium ingots include their excellent surface condition and high internal quality.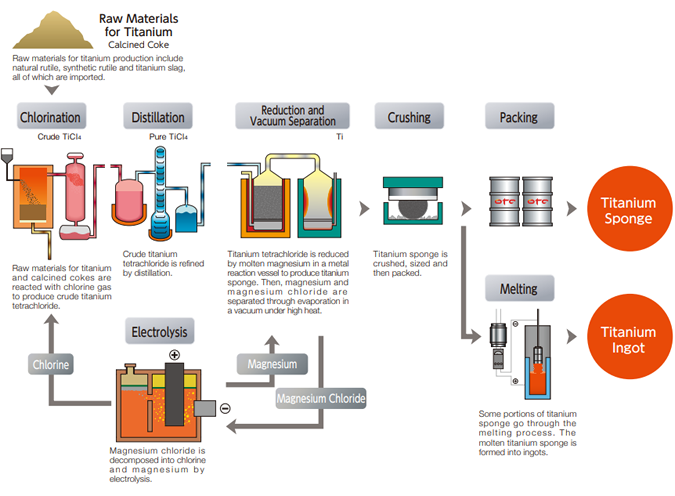 Raw materials for producing titanium are slag containing titanium oxide and natural / synthetic rutile. First, the raw materials are chlorinated and distillated to produce pure TiCl4. Then, titanium sponge is attained by reducing the pure TiCl4 with magnesium. We produce titanium with this process, namely Kroll process, adding our proprietary technological improvements.
Titanium products